Lancaster House by Taylor Dean

Paperback, 304 pages

Published June 7th 2012

Premise:

Zoe Grayson needs a change. So, she moves to another state, purchases an old, dilapidated 1920s Victorian Mansion, and sets out to restore it to its former glory. As she begins the restoration, she finds herself falling in love with the old house . . . not to mention its illustrious builder, Mr. Lancaster. Zoe becomes obsessed with the house as she discovers its secrets; hidden rooms, secret passageways . . . and a mysterious man who seems to think the house is his. Who is he? More importantly, how does he live in her home unseen and unheard?





The unexpected answers leave her reeling—and questioning everything she's ever known. To her dismay, Zoe's actions land her in the local psychiatric hospital, scheming for ways to return to Lancaster House . . . and the love of her life.

Taylor

, thank you so much for stopping by Colorimetry!! I love the hint of romance in your book... with someone who isn't actually there!! The more I looked into your website & your book, the more I wanted to read it. I suspected my readers might feel the same!! Thanks for sharing a copy for giveaway as well as answering some fun questions!!


I read your post Behind the story of Lancaster House, which is such a fun peak into how this story came to life. But what does American Idol have to do with restoring a dilapidated Victorian mansion?!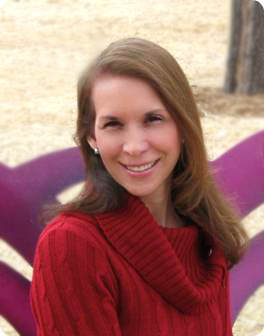 Good question and one that made me laugh out loud! They have nothing whatsoever to do with each other—except in my overactive imagination. Oddly enough, it was an American Idol performance that spurred my creative juices and led me to write Lancaster House. My daughter was begging me to write something paranormal, since it is her favorite genre. I promised her I would begin to think about a plot, but I very much doubted I would come up with a single idea. At the same time, I was ridiculously and utterly addicted to American Idol. In the season eight finale, Adam Lambert sang his rendition of 'Mad World' while dressed in vampire-like garb on a fog shrouded stage. Believe it or not, that visual set my imagination on overdrive. Sometimes the things that inspire a writer are a little surprising! One amazing performance=one 90,000 word novel. Go figure!
I totally remember that performance!! Lol. I love the idea of your daughter pushing you out of your comfort zone (if I can say that!) What fun inspiration!!
What is your favorite scene?
A little back-story: Lancaster House is the study of a psychiatric patient who has had a . . . 'paranormal experience.' The resounding theme of the book is, "Is Zoe crazy or isn't she?" While many of my much-loved scenes emanate from the heartfelt ROMANCE narrative, the scenes that propel the story forward are the scenes between Zoe and her psychiatrist, Dr. Channing. Hence, their dialogue captures my favorite scenes throughout the novel. This one in particular:
"Did you create HIM to fill the void in your life?" Doctor Channing asked.
Zoe's eyes flashed, but other than that, she remained perfectly still. "HE is real, Doctor Channing. He exists. Believe it. Know it. Accept it."
Wade [Doctor Channing] didn't miss a beat. "I repeat, could you have created him, Zoe? Could you have imagined him? Could you have conjured him up out of thin air? Think about it. Ponder it. Consider it. The answer may surprise you."
Zoe was quiet for several minutes, until she responded in an even tone, "The answer may scare the hell out of you."
Oh fun!! They are both trying to out-think each other, both second-guessing each other's reality!! How fun!
Please share something personal about you!! Odd
obsessions?
*My children seem to think my hobby is vacuuming. Unfortunately, they might just be a teeny bit right.
*I'm addicted to Chesters Butter Flavored Puffcorn, (while I sit at the computer writing, an entire bag can easily disappear. Not sure how that happens).
*I hate traveling because I get horribly motion sick. Miserable.
*I love new socks—wish I had a new pair for everyday of the week—they're never as soft as when they're brand new. (Quirky, I know!)
*I'm obsessed with my nine-month old adorable grandson.
*While the above is all true, in all seriousness, the most important thing to me in my life is my family!
Wow... yea. Relationships are the best. Thx for sharing!!
Favorite vacation spot???
Lake Tahoe. I grew up going on family camping trips to Lake Tahoe. It holds many memories. And Lake Tahoe makes an appearance in several of my books!
Breaking News!!
Get the scoop on the Sequel... Coming Soon!!
The Middle Aisle
Catch some awesome book reviews of Lancaster House:
Book Liason
*
Dive Under the Cover
*
Nette's Bookshelf Reviews
Another chance to win either of Taylor Deans books (below):
Clean Romance Reviews
More about the Author:
Taylor Dean lives in Texas and is the mother of four grown children. Upon finding herself with an empty nest, she began to write the stories that were always wandering around in her head, quickly finding that she had a passion for writing, specifically romance. Whether it's paranormal, contemporary, or suspense-you'll find all sub-genres of romance in her line-up.
Get Your Copy!
Only $2.99 for e-versions...
Barnes & Noble
Smashwords
Amazon:
Available to WIN!!
Taylor
has offered an e-book to a Colorimetry reader!! THANK YOU!!
This giveaway is open internationally to anyone (13 & older) able to download an e-book. See
About Me
for my general Giveaway Rules.
a Rafflecopter giveaway