We're celebrating the launch of
Spy for a Spy
, sequel to
I, Spy
! Read on to find free & discounted reads, and enter to win some great prizes! You can also find
Spy for a Spy
at the
special $3.99 launch discount
on
Amazon
,
Kobo
,
Barnes & Noble
and
JordanMcCollum.com
!
About the Book
Canada is probably the last place you'd expect to find an American spy. And
it was the last place CIA operative Talia Reynolds expected to run into fellow operative Brand Copley.
AKA her new boss.
AKA her ex-boyfriend.
Just the guy every woman wants to face in the middle of planning her wedding. Once again,
Talia's lying to the man she loves, but this time, to protect his heart.
After Brand takes over Talia's latest case and steals her newest agent, he assigns her to spy on her old boss—who's suddenly giving her every reason not to trust him. With only weeks until the big day, planning falls by the wayside as she goes into damage control mode. But
when Talia discovers Brand's real motives, fighting him is the only option, no matter what the personal and professional cost
.
More about Spy for a Spy | Add Spy for a Spy to your Goodreads to-read list!
About the author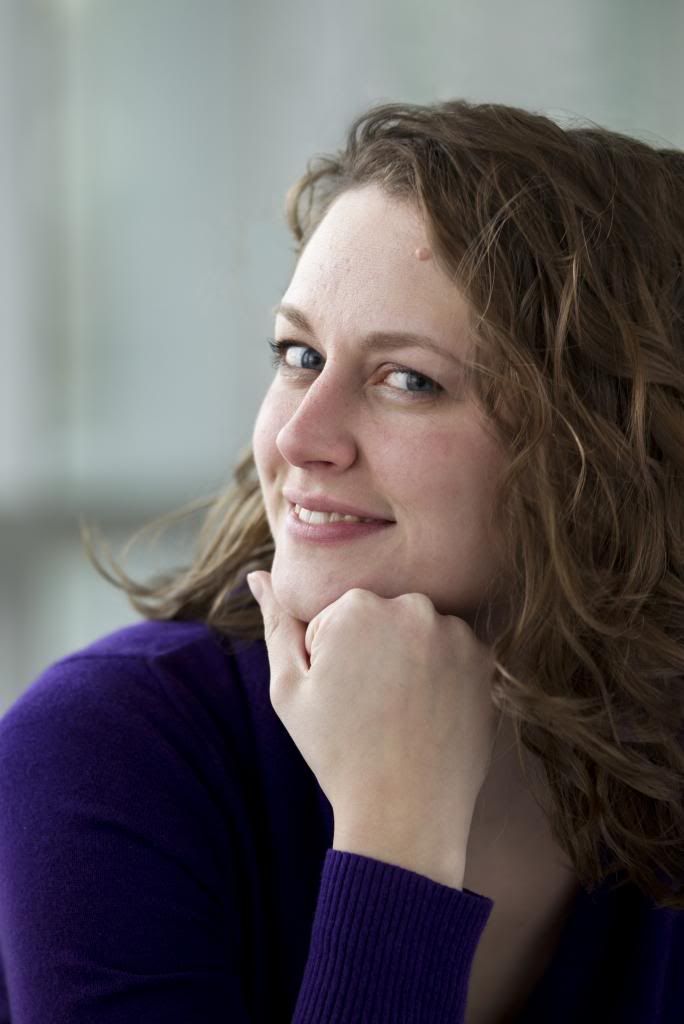 An award-winning author, Jordan McCollum can't resist a story where good defeats evil and true love conquers all. In her day job, she coerces people to do things they don't want to, elicits information and generally manipulates the people she loves most—she's a mom. Jordan holds a degree in American Studies and Linguistics from Brigham Young University. When she catches a spare minute, her hobbies include reading, knitting and music. She lives with her husband and four children in Utah.


Please welcome
Jordan

to Colorimetry!!! :-D
Do you have a favorite scene in Spy for a Spy?


Ooh, that's tough! I think my favorite scenes are . . . a big spoiler, actually ;) . It's the sequence in Chapter 16 and 17 where . . . something really big happens, and then the aftermath with Danny and Talia. I loved those scenes even when they were cruddy. I gave myself the nicest editorial notes (then laughed bitterly when my critique partners disagreed, but vowed to make them better to match my vision).


Lol. Hilarious. Must read, hey? What are you writing now?


I wrote another prequel novella in September, and I'm starting book three in the series next week!


Oh, yay!! :-D Share some hobbies! What do you do in your free time? (assuming you find some!)




Oh, I remember free time. Sigh. On the rare occasions I find free time, I like to read and knit. I'm working on gifts for my two new nieces born last month right now. I also enjoy music--I play three instruments, and I sing. Right now I'm getting ready to sing in a nonet (well, a triple trio, really) in church next week.




Oh... wow! That's awesome!! Thank you for stopping by, Jordan, and enjoy the singing!!!
Join the party & enter to win!
As part of the debut of
Spy for a Spy
, Jordan is co-hosting a launch party with Julie Coulter Bellon, author of
Pocket Full of Posies
.
Join us November 12 on Facebook
(
Jordan's
and
Julie's
pages)
and Twitter
(follow
Julie
and
Jordan
) for drawings throughout the day, and enter to win more fabulous prizes here!!
a Rafflecopter giveaway
Special deals!
Spy for a
Spy
is a sequel to the novel
I, Spy,
available for 99¢ at Amazon, Barnes & Noble and Jordan's site this week only!
To save her country and her secrets, CIA operative Talia Reynolds will have to sacrifice the man she loves. More about I, Spy.
Also, as a free gift this week,
Jordan is giving out free e-copies of a prequel novella, Mr. Nice Spy
,
on
Amazon
and
her site
!