New Tour/Bookblast Sign ups NOW OPEN!
There will be a BOOKBLAST
on December 17th. We will give away a $50 Amazon Gift Card and 5 copies of
Mistress of the Wind
(ebook or print, international.)
For the TOUR, December 29 - January 17:
We will have a Launch and Grand Finale Blast.
There are a limited number of Guest Posts about inserted mythologies, music, etc.
Interview questions!
REVIEW the new fairy tale retelling!!
Tour-wide giveaway!
SIGN UP BELOW!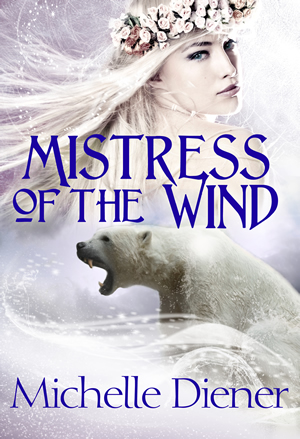 Mistress of the Wind
by Michelle Diener
Paperback, 350 pages
Expected publication: December 23rd 2013 by Michelle Diener
Bjorn needs to find a very special woman . . .
The fate of his people, and his own life, depends on it. But when he does find her, she is nothing like he imagined, and may just harbor more secrets than he does himself.
Astrid has never taken well to commands. No matter who issues them . . .
She's clashed her whole life with her father, and now her lover, the mysterious man who comes to her bedroom in darkness and disappears to guard his mountain by day as a bear, is finding it out the hard way. And when he's taken by his enemies, no one is prepared for Astrid's response.
It is never wise to anger the mistress of the wind . . .
A captivating and magical retelling of the fairy tale East of the Sun, West of the Moon.
Michelle Diener
writes historical fiction. Her Susanna Horenbout & John Parker series, set in the court of Henry VIII, includes In a Treacherous Court, Keeper of the King's Secrets and In Defense of the Queen.
Michelle's other historical novels include Daughter of the Sky, The Emperor's Conspiracy and Banquet of Lies (loosely connected to The Emperor's Conspiracy).
Michelle's first fantasy novel, Mistress of the Wind, is set for a December 23, 2013, release.
Michelle was born in London, grew up in South Africa and currently lives in Australia with her husband and two children.
Sign up for the tour here: