Follow My Book Blog Friday
is hosted by
Parajunkie
& Alison Can Read - join in the fun on their sites!
Parajunkie has added the very wise expansion of a
Social Hop
for Facebook & Twitter. I joined Twitter this week, so I've got an address and I have no idea what to do with it!! Lol. @BurganyIce - I got my name, that's the good part!! At least I'll remember that much long enough to catch on to the rest!! Here's my
Facebook
page to like. (thanks!!)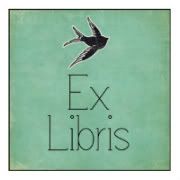 &
Kristen Can Read
Are this week's featured blogs.
Q: The New Year is here — and everyone wants to know your New Years Blogging Resolution! What are you going to try to revise, revamp and redo for 2012 on your blog?
Where to begin?!
I want to do it all... which is crazy b/c
I also want to prioritize my time better
so the house stays clean and folks around here can eat and I don't turn bright red when asked, "did you blog ALL day?!"
Isn't that the problem with Resolutions? They're virtual set-ups for failing?!?!
Still, I can't help but plan.... muahahahahaha.....
I'm gathering together a list of
Challenges
because the thought of reading along with other people is... HEAVENLY!!! That's the best part about blogging! And I think
there might be a thing
as "too many" and I think I passed it awhile ago, so I hereby resolve to
not
complete
ALL
the challenges I'm entering.
I like
Giveaways
... there's something hugely satisfying about giving someone a book they want, it's nestled in between "giving" and "book".
I like
blog followers
- I hope I get more of 'em in 2012 and I hope I write reviews & stuff worth following. I know, that's a high resolve and I really mean it, too.
I am reviewing my first ever publisher gifted
ARC
for review this year, and I hope I double those (1 -> 2 is a reasonable goal, no?)
Regarding all things Publisher-wise,
I hope I gain more intelligence, how to promote books better, how to make publishers happy, how to remain true to myself.
I seriously intend
to read books I want to read
. Obligations thoroughly coat all aspects of my life and I refuse to let that big O creep into my reading, too. (I'm aware that I'm already contradicting myself - welcome to my world!! Lol. [I don't typically think/write/say "lol"... if it would be ok, I'd like to revert to my typical, just-as-stylized "jajajaja" which is laughing in Spanish. Try typing it out, it'll crack you up.])
My biggest Resolution, and the most serious and therefore the hardest to follow through with is
Writing
. I have books ricocheting around inside my creativity that I want to set free, if only they'd cooperate and lay nicely down on (figurative) paper. But that's not for my blog, necessarily.
If anyone else is doing similar, I'd love to support-share. (Email me at burgandyice at live dot com!!)
Also not for my blog is the HUGE
DIET
I'm diving into next week. Usually my Honey & I diet sporadically and take turns so we can console each other when we cheat (not on purpose, mind you, but successfully, nonetheless.) This time we made a decision months ago and chose this time of year as the Most Likely To Succeed. I've had plenty to time to prepare for the menu and keep an eye out for what needs to exit the house, like all those delicious holiday cookies!!! And... we're going in together. With doctor support. Double-ugh.
I will probably vent somewhere... I'm thinking of an entire separate blog, even. You know, with my delicious blended meal ideas - I am closely related to very healthy people, so I have access to some stuff I've never taken full advantage of (ie, the kids know Papa likes to eat dandylions and will blend up a yummy shake with their leaves - which the kids actually enjoy. They don't feel squeamish and aren't put off by green liquid. My blends utilize more apple and less weeds, but I'm somewhat open to explore, especially when hungry, I imagine. Not that I found a diet with dandylions on it specifically, it's just an example of all the treats out there, dormant & unrecognized.)
So... this sounds like a lot. Even for me.
Last year I was wrapping up a failed business and attempting to start a new one, which... may be a shorter list, but intimidates me much more than this, bigger one. No, this list looks downright skippy to me in comparison, fields of wildflowers basking in the sunlight.
What plans do you have for your blog or yourself for 2012?
Hop over to my
New Year's Giveaway
and enter to win a great book for your answer!! :-) If you want... I'm all about doing what you actually want to this year!!! :-D
Don't forget to pre-order
Don't Breathe a Word
, too... it's coming out January 3rd!! (Or
try to win
a copy!!!)