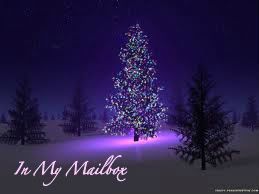 In My Mailbox
is hosted by
The Story Siren
, who is a fun blog to follow along with including joining this great weekly hop!!
My favorite new arrival this week was
Divergent
, which
I already raved about
- thx to Secret Santa. :-)
I am very excited to dive into this book. *sigh* Very.
"Favorite Book of 2011"
voted by Goodreads readers.
I also rec'd two fun-lookin' books from NetGalley:
Halflings
takes the idea of angels and sons of men hookin' up, which I looked up in the Bible recently and freaked myself out, so I can't wait to see what Heather Burch does with this concept!!
This cover is eerie, but the bit I read regarding clones in Alaska and one of 'em trying to escape was even eerier, I'm looking forward to reading
Replication
for review. Yum.
I won a book, too - yay for me!! :-)
The Magi: "Thirteen-year-old Elijah Hawk has never heard of the Magi. He doesn't know about the secret power they have. He has never been to Savenridge, the Magi city hidden deep inside the northern forests. Most of all, Elijah is unaware of the dangers hunting him, in search for something he has. After one terrifying night, however, all of that changes!
On a quest to solve the murder of his parents, Elijah stumbles upon the land of the Magi. Learning their secrets and training with their power is the least of his problems. In order to find out why his parents were killed, Elijah learns that he must confront the dangers that are hunting him. What's more terrifying is learning that stumbling upon this new world of the Magi may not have been an accident afterall."
Personal Note: There's only one week 'til Christmas. *gulp* I am not ready, not remotely, distantly ready. I have a birthday boy with two parties that I'm hosting here at home plus I barely started baking cookies and haven't finished shopping for the kids. But before I can dive into any of that, I need to get the remaining cards in the mail, which includes for our business. I'm even late panicking, aren't I?
I have this Eagle Brand Cookie book
from 2002 that I use every year. My favorite recipe is flexible depending on what kind of chips I have left after other recipe's - half a bag of chocolate, butterscotch, white or peanut butter layered in this is so yummy. I always get tons of compliments for this "leftover" bar cookie:
Double Delicious Cookie Bars:
1/2 cup butter
1 1/2 cu graham cracker crumbs
1 can of sweetened condensed milk
2 cups semi-sweet chocolate chips*
1 cup peanut butter flavored chips*
*butterscotch-flavored chips or white chocolate chips can be substituted, coconut &/or nuts are also yummy!! (I added that.)
(It looks prettier cut up, but it's still too hot to touch, yet... and it tastes DIVINE!!)
1. Preheat oven to 350 degrees F.
2. Mix warmed butter with crumbs and layer bottom of 13x9 in. pan. Pour sweetened condensed milk over the crumbs evenly. Top with remaining ingredients and press down firmly.
3. Bake 25-30 minutes or until lightly browned. Cool. Cut into bars. Store covered at room temperature.