Yay!! The YA Faeries and Fantasy Giveaway Hop is here!!!!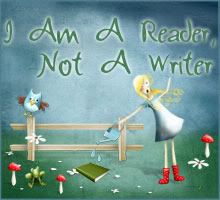 Hosted by
This is a unique Giveaway celebrating all things

Faery & Fantastical -
I am offering some crazy-great choices...
Choose ONE of my favorite series of 2011:
- OR -
Both of my ALL-TIME favorite books:
- OR -
Choose one of the Iron Fey Series, which are on my To-Read List:
- OR -
Of Course!! I just finished this amazing book & I'd love to share it! My Review.
- OR -
A fun retelling of Cinderella with a robot for a fairygodmother! Just released this week! My review is here.
As of the beginning of this Giveaway, all these titles are available through The Book Depository, so everyone within shipping range is eligible to enter. (Well, and old enough & all the normal small print stuff.)
I'll be posting some great comments with the Winner Announcement!! Thank you for following & commenting!! Have fun!!!
a Rafflecopter giveaway