Random Acts of Kindness Giveaway Hop
&
I have been looking forward to this Giveaway... 'cause look at the beautiful picture!!!! What is better than
roses
and
books
- together - with a
HEART!!!
Aw...
and what a name, hey? "Random Acts of Kindness".
I am in love with "random" if that's possible.
This giveaway is not really that random... it goes from when I get this post up 'til midnight on the 21st of February, which is quite defined. Just saying...
"random" is awesome, and this isn't random (although it's still awesome.)
Loving RANDOM as I do, I'll be announcing how commenting on my Reviews will earn
random
thank-you prizes. This is like a pre-announcement, I guess. (I sorta work up to things). I won't have a starting deadline, though... so, please, feel free to comment on Reviews!! jajajajaja It's ok if you critique 'em. After writing about
LOVE LESSONS
all morning, I am also full of warm fuzzies (just as you commented,
Fry
!
THE GOOD STUFF:
I am giving away something I would like to receive...
a $15 gift card!!
As awesome as winning a new book is (awesome!) I could totally use some moolah for my next Must-Read while getting a kick in the pants to make some
progress!
(Like, no more long posts this week, or else!! *ahem*)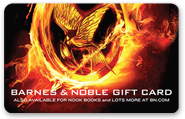 So... for my
RANDOM ACT OF KINDNESS
, I am giving you that wonderful
kick in the pants
(virtually) to get reading!! Save this credit for pre-ordering that new release you can't live without (or one of 'em, anyway) and
READ!!!!
Yay!
Unless, of course, you live somewhere not accessible by giftcard, in which case, you must pick a great book via The Book Depository. (sorry! You have to read DOUBLE!)
Rules:
1. You must enter to win.
2. You have to be old enough
3. You must know where you live, whether you can rec'v gift cards or shpmts from The Book Depository. That's your responsibility to figure out, although we can sort it out afterwards.
4. You must answer my
Totally Awesome Question
of two parts (one part question, two parts fun):
*What book are you reading?
Give me a quote from right where you're at!!
I'm still reading
A Great and Terrible Beauty
Ok... I backed up a few pages, but this quote is HOT:
"My hands slide up against the slick skin of his chest and push him back. He falls away. His weight gone feels like a limb missing and the need to pull him back is nearly overpowering. There's a fine glisten of sweat on his brow as he blinks in his sleep-state, confused and groggy. He's asleep again, just as I found him. A dark angel just out of reach."
a Rafflecopter giveaway