Hosted by
I Am a Reader, Not a Writer
&
Buried in Books
...
Back to the Books sounds like fun... but really, getting back into the rhythm of school is WORK!!
Our family starts next week. I've got all the supplies and new clothes and I'm getting all four of 'em packed and ready for their first day back to school.
*sigh*
Summer is fun. I love the sunshine and the long days. Maybe we goof around too much, sure. I'll admit it. We need school to get rollin' again. But...
*sigh*
Fortunately for me, there's an awesome car show the second weekend in September. So we tolerate a few studious days and then we kick it at the beach with a bunch of hot rods. THEN we buckle down to the books.
That little bit of extra FLING! feels very... adventurous.
I'd like to share some of that...
FLING!
for this giveaway.
Epic Fail
is all about the wonderful story of
Pride & Prejudice
in a modern high school setting. It's hilariously fun! I know... 'cause I'm offering MY book to be won. Yes, that means this is a
used book
by mua reading in the sunlit football practice fields.
I'll post my review while this giveaway's running. Believe me...
if you like Pride & Prejudice, you'll like this book. If you haven't read Pride & Prejudice... you NEED this book!!
If you don't like
Pride & Prejudice
, I must ask you... why are you reading this?! JK - if you don't like it, though, don't tell me unless you wanna see my Momma-Bear side. (You don't.)
If you're like me, you like to read
Pride & Prejudice
every year... only with so many wonderful reading choices out there, it's hard to reread anything. This book is PERFECT - it's new, and yet, it's veeerrrry
Pride & Prejudice.
Don't worry about the title. Not a prediction of anything related to you and school. Just saying.
Wait,

wait,

wait

... wait... WAIT!!
Did someone just say they don't own
Pride & Prejudice
?! Please, speak up!!
Everyone with an eReader should have a copy. Or two, like me. (Is someone collecting copies?)
I have these two:
Click on 'em to go to the Barnes & Noble site to pick 'em up for $.99. Yes... less then a buck!! No excuses. Hunt down some change in the couch and get yourself a copy of this awesome book!!
I also found this tempting morsel while finding those links for you: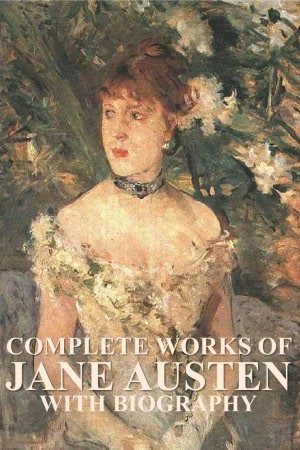 It's $2.99, which is a bit more spendy, but "complete works of Jane Austen" is mega-enticing!!
Can't leave out the Kindle peeps:
$.99
This has worked in my favor, I tell ya. I'm passing out the classics like school started already!! PLUS offering the chance to WIN a little bit of fun. To go with all that hard studying.
This is an international giveaway - I'll pay up to $10 shipping. Moon residents will have to foot the remaining bill. Must be 13 to enter. See all my giveaway rules under
About Me
(as well as a real picture of me. You thought I was a flower? Never mind, then.)
a Rafflecopter giveaway